HERPES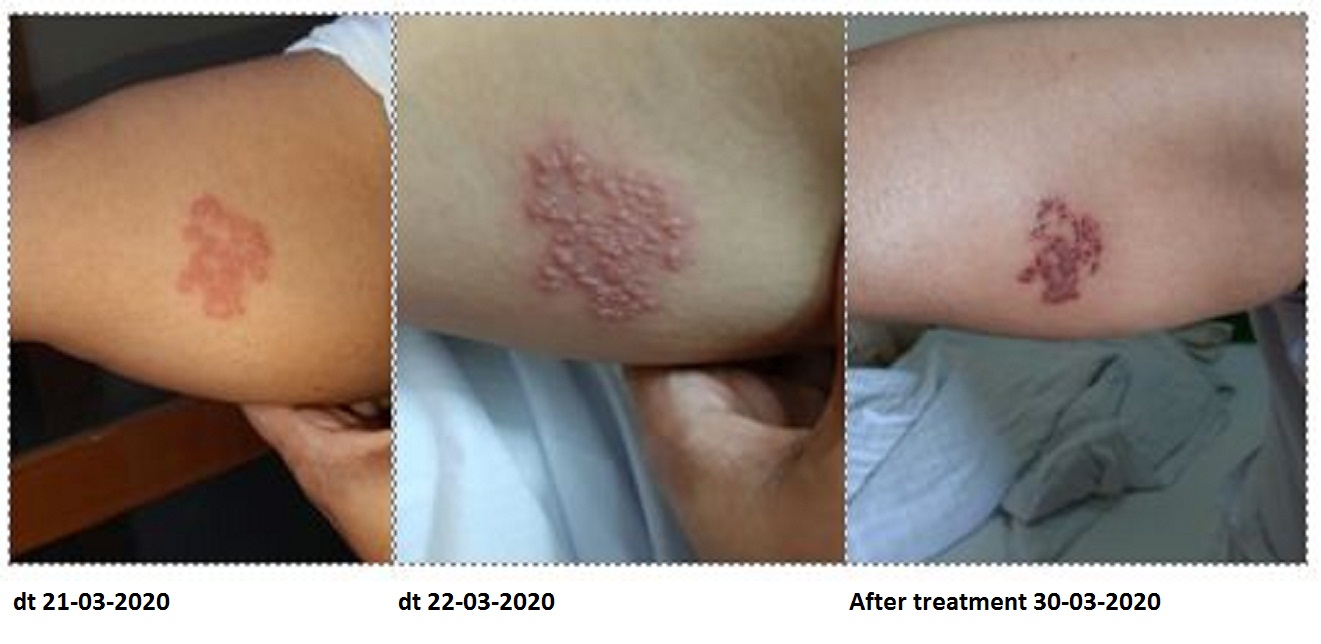 HERPES CURE IN PROGRESS WITHIN 8 DAYS
Herpes started on 21-03-2020 after hearing something frightful. Treatmet started on 21-03-2020.
As on 30-03-2020 lesion started drying, as on 02-04-2020 the lesion is further drying up. As on 07-04-2020 further improvment is seen.
Homeopathy
Homoeopathy is a system of medicine that was started by Dr Samuel Hahnemann in 1796. It is based on doctrine of Similia Simlibus Curentur which means Like Cures Like.
More ...
Latest Articles
FAQ